School Re-opening Update 29.6.20
To all Parents and Carers
On Wednesday 1st July 2020 Temple Grove will re-open for the following Bubbles
Reception 9.00am to 12.30pm enter Greggs Wood Road
Year 1 9.30am to 2.30pm enter Friars Way Both Bubbles
Year 6 9.00am to 2.30pm enter Friars Way Both Bubbles
Year 5 Mrs Jaques Bubble only – 8.00am to 3.15pm enter via Greggs Wood Road
Mrs Knipe's Bubble -8.00am to 3.15pm enter via Friars Way

The other Year 5 Bubble is self- isolating and will return on Thursday 9th July

Thank you for all your support and messages at this time.

Isabel M Ramsay
School Re-opening 29.6.20
To Staff Parents and Carers
Thank you for your kind messages and continued support during the past week, I can confirm that the school has had a deep clean from a specialist cleaning company over the weekend and we will be ready to open on Wednesday 1st July 2020.
The staff member who tested positive on Wednesday had another test on Friday and this was negative.
PHE advice has been strictly followed and one bubble is self isolating at home, in the PHE flow cart (attached) the wider household do not need to self isolate
 25.6.20
Dear Parents/Carers of Temple Grove Academy,
We were notified early this morning, Thursday 25th June 2020, that a member of staff has tested positive for Coronavirus. Therefore, the school has been shut this morning and we are taking advice from Public Health England. The school will remain shut whilst we take advice and we will keep you updated.
The families of the pupils in the bubble have been contacted. Thank you for your continued support.
Yours sincerely,
Mrs Isabel M Ramsay
Consultant Headteacher
Letters
Below are letters being sent to your homes to keep you updated.
Coronavirus update
You should only send your child to school if you have to, because your work is critical to our COVID-19 response.
If you are able to keep your child at home, you should.
School Update – Coronavirus (COVID-19)
Following the Government's most recent Covid-19 update on Sunday 10th May it is important to note that there are no immediate changes in the education or child care provision made by schools.
Therefore, schools will continue to provide distance learning support for students and child care for Key Workers who have provided 24 hours notice of their intention to use the child care facility.
As you will be aware, the government has announced the expectation that Primary schools will begin a phased transition to school based learning from 1st June for Years N, R, 1 and 6.
We are working closely with the Local Authorities and the Department For Education to ensure the most effective and safe return to school for students and staff. We will be in contact you shortly to update you on our plans.
Please continue to check your mailboxes and this website for updates.
Thank you for your continued support.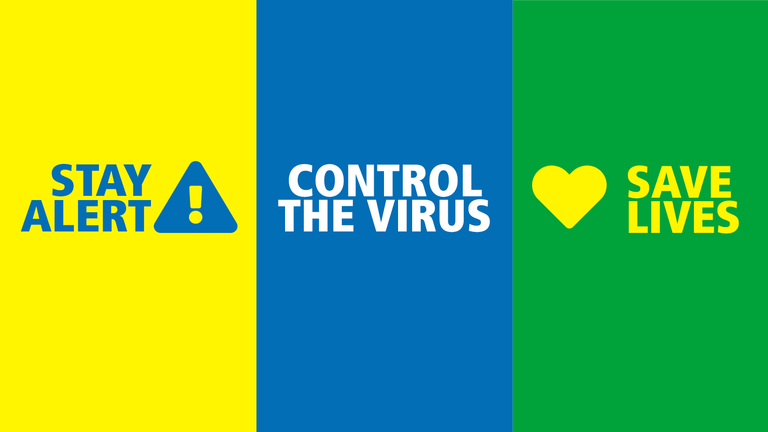 Primary schools can reopen for children in reception, year 1 and year 6
Nurseries and other early years settings, including childminders, can reopen
Schools remain closed for other year groups, except for children of key workers and vulnerable children
Exams are cancelled and grades will be assessed differently
Free school meals or food vouchers will be available for pupils not attending school
In line with the governments advice all after school clubs have been cancelled, piano lessons postponed and parents evening cancelled until further notice.
To help ease anxiety and stress on your children we have some useful packs on explaining the Coronavirus  in a child friendly manor.
A Social Story explaining the virus and what to do:
https://carolgraysocialstories.com/wp-content/uploads/2020/03/Pandemics-and-the-Coronavirus.pdf
Guidance from the BPS on talking to children about Covid-19:
https://www.bps.org.uk/news-and-policy/talking-children-about-coronavirus
Guidance on managing our mental health and staying well during a virus outbreak from Mind Hong Kong:
https://www.mind.org.hk/coronavirusoutbreakmentalhealthtips/
Thank you for your patience and understanding at this uncertain time.
Coronavirus (COVID-19): what you need to do
We can all help control the virus if we all stay alert. This means you must:
stay at home as much as possible
work from home if you can
limit contact with other people
keep your distance if you go out (2 metres apart where possible)
wash your hands regularly
Do not leave home if you or anyone in your household has symptoms.
Full guidance on staying at home and away from others
Video on how to wash your hands:
Do not leave home if you or someone you live with has any of the following:
a high temperature
a new, continuous cough
a loss of, or change to, your sense of smell or taste